Welcome To The Caledonian Railway
The Caledonian Railway is an entirely volunteer run, non-profit organisation that operates heritage steam and diesel hauled trains along the 4 mile branch line between the town of Brechin and the countryside stop of Bridge of Dun. The railway is open on weekends throughout the summer, with all funds being reinvested into the restoration and preservation of the railway.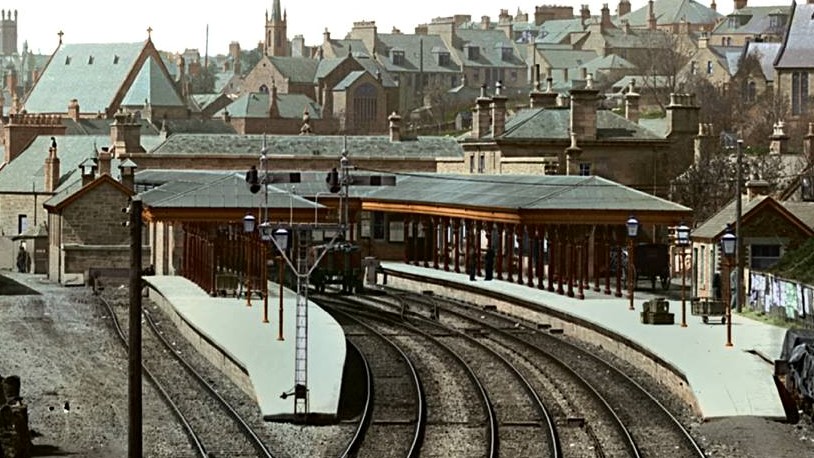 Opening Times
Covid-19 Update - 7th October 2020
Further to our announcement on August 5th, we regret to inform our visitors, volunteers and supporters that the railway will remain closed for the rest of the year and will not reopen at Christmas for our Santa trains. However, even though the railway's closure has been extended, The Whistle Stop will remain open on their reduced opening hours – please visit their Facebook page for more details.
Cancelling our December services has been a very difficult decision for us to make. Christmas is one of our most popular services but we feel that, after much consideration, it would not be possible to safely operate and provide the best possible customer experience with current social restrictions in place. Our Santa Specials are built around close interaction with Santa which can not be achieved safely at the present time.
We are again disappointed that the closure of the railway has been extended, however, as always, the safety, health and wellbeing of our visitors and volunteers is our top priority.
In the meantime, we again ask that all members of the public please stay away from railway property. This includes walking along the railway line – with winter drawing in, this brings additional risks to you and you can be fined up to £1000 for trespassing. Please stay off the railway tracks!
We wish you all a very safe Christmas and hope to see you all again in 2021.
For up to date information, please see our Facebook page. If you have any queries, please contact us via email.
The Whistle Stop Coffee Shop
With Scotland being moved into Tier 4 on 5th January, The Whistle Stop at Brechin station will remain closed for the foreseeable future. Please see their Facebook page for up to date information on the situation.
Where are we?
For details information and directions, please visit our Locations page.
Brechin Station Caledonian Railway Brechin Ltd
The Station
Park Road
Brechin
DD9 7AF

Bridge of Dun Montrose
DD10 9LH