Brechin Station Canopy Project
WE NEED YOUR HELP TO REINSTATE BRECHIN STATION'S CANOPY!
You can donate to this project by clicking the Donate button below or by getting in touch with us either by email at fundraising@caledonianrailway.com or through our Facebook page. For larger donations (£100+), please email us for details.
History
When Brechin Station was built in 1848, the Aberdeen Railway Company erected a large canopy which spanned across Platforms 1, 2 & 3. After passenger services ended in 1952, the canopy was shortened considerably and the redundant supporting columns removed. The remaining sections of canopy lasted until they were removed by British Rail, before the volunteers of the Brechin Railway Preservation Society took charge of the site in 1981.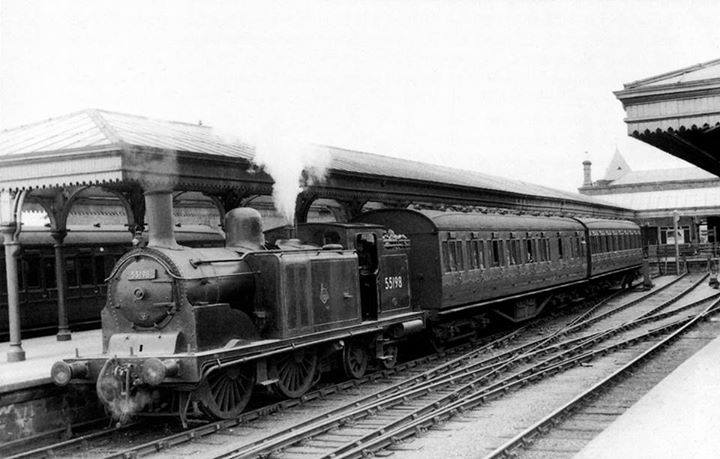 Above - Looking over to Platform 2, Brechin as it was with a full size canopy. An Ex-CR Class 2P 0-4-4T No. 55198 awaits departure from Brechin with the 2.50pm train to Forfar via Careston on 12th July, 1952 [J.L.Stevenson].
The Project
It has been a long term goal of ours to reinstate the section removed by British Rail, restoring an important feature of the station for the benefit of all passengers and visitors using the platforms.
Fund raising for the project has been going on in the background for a number of years. We were very fortunate during 2020 to receive grants from The National Heritage Lottery Fund & the SVCO Third Sector Resilience Fund, which helped boost funding for the project significantly. We are now almost at our target, with the hopes that the remaining funds can be in place by the end of 2020/early 2021, with work on the rebuild starting soon after.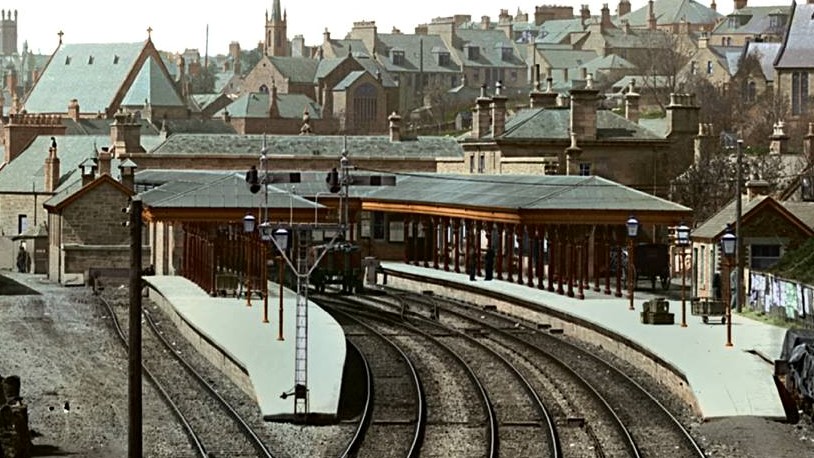 Above - The view of the canopy, taken from Bog Road Bridge, c1904 [George Washington Wilson & Company].
Why do we need your help?
The majority of the funds allocated to this project were built up through income generated by operating train services. With our entire 2020 operating season cancelled and 2021 uncertain, this project has developed a funding shortfall of almost £10,000, which has put the entire project in jeapardy of being significantly delayed.
Whilst the railway has had no income this year from passenger services, we continue to have bills to pay and ongoing expenses, leaving no additional funding to go towards the canopy project. We are therefore appealing to our supporters, friends and visitors to help us see this project through by donating to the railway!
Your donations will help us cover material costs, such as replacement timber framing and roofing materials, as well as nuts, bolts, paint and new light fixtures.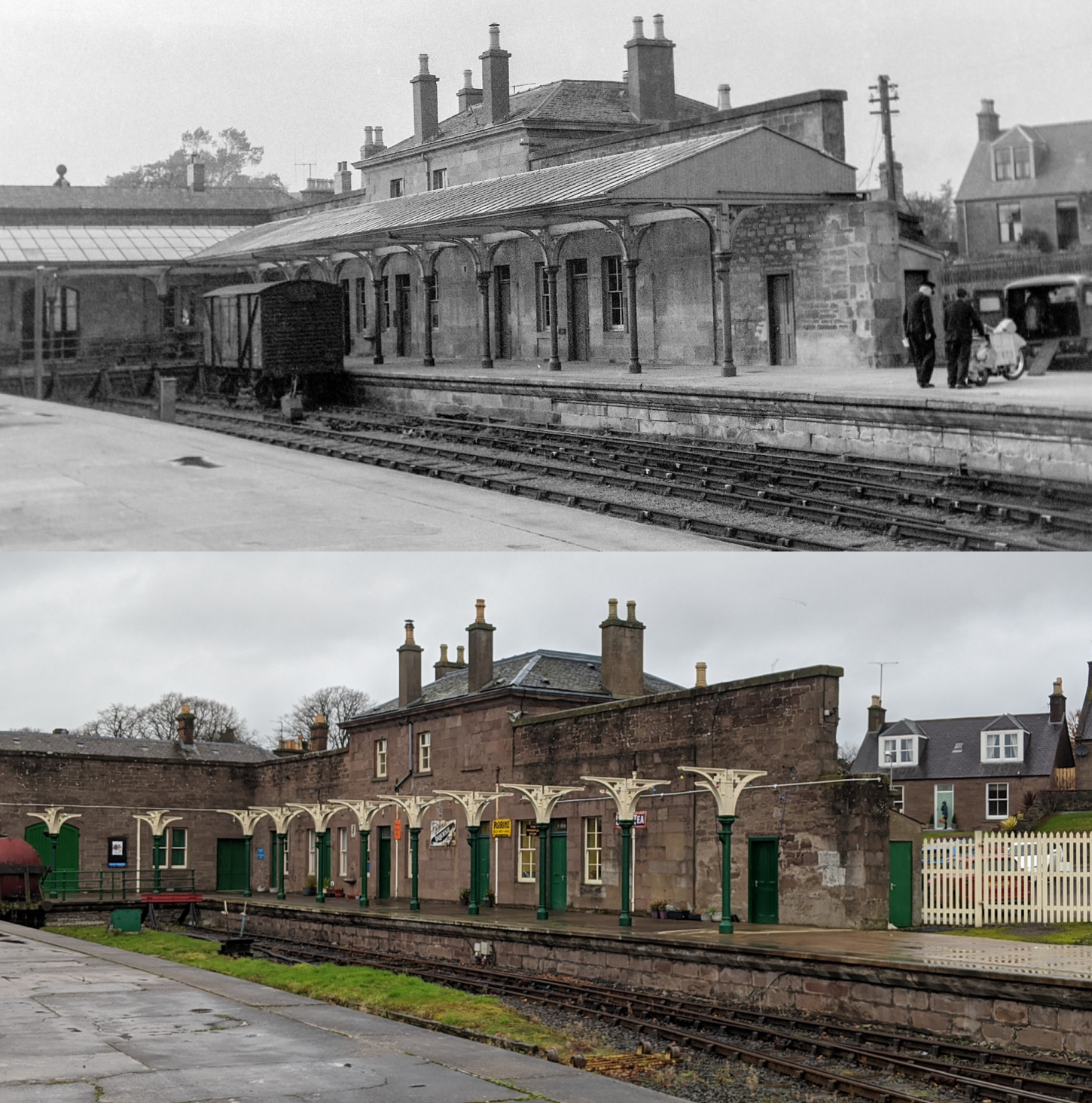 Above - Then & now. The canopy as it is today compared to September 1959 not long after it was shortened following the closure of the line to passenger services [Norris Forrest Collection].
How can I donate?
We greatly appreciate all of the ongoing support our followers have been giving us, especially during this unprecedented year, and looking forward to hopefully welcoming you all back to the railway in 2021!